Boost Your Website SEO
Unlock the Full Potential of Your WordPress Site! 🔗 Elevate your SEO, boost user engagement, and enhance navigation with our powerful internal linking tool. Don't miss out—optimize your site today!
Improve User Experience
Enhance Your SEO Performances
Higher Conversion Rate
Create Efficient Link Distribution
Try It Now
30-day money-back guarantee
How does Rank Math Focus Keyword Work?
If you are using Rank Math for your SEO plugin and added a focus keyword for each of your post. Linkilo wll retrieve those keywords and add them so we can find link suggestions based on those keywords: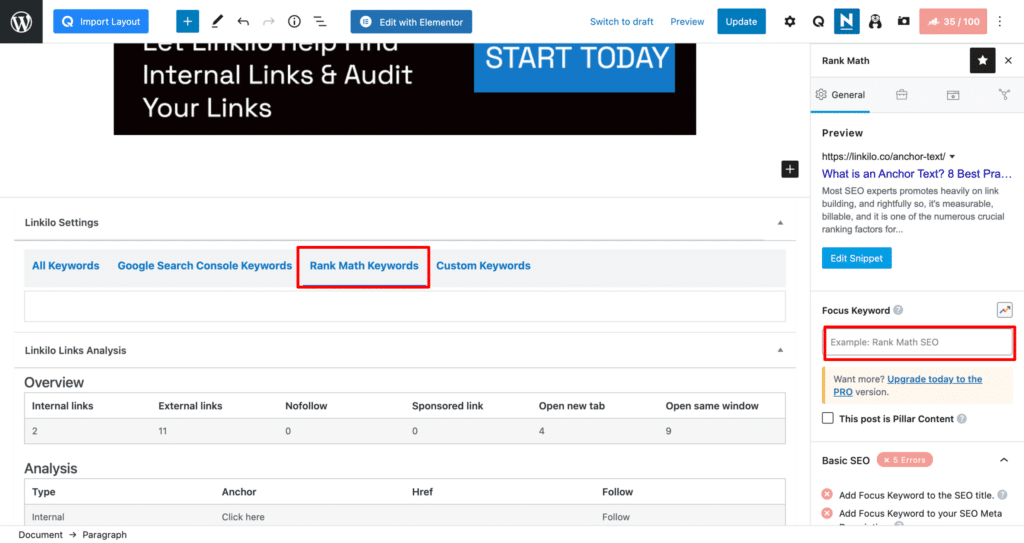 How to add a focus keyword to Linkilo?
You don't have to do anything, if you already added them, or plan on using Rank Math's focus keyword feature. Linkilo will retrieve them automatically and add them to the keyword list: